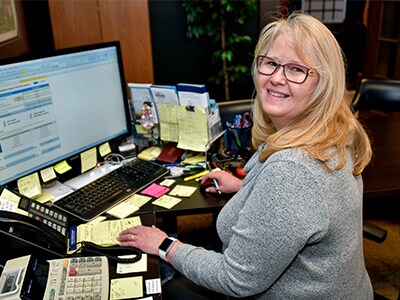 Lee Griffith,
Business Manager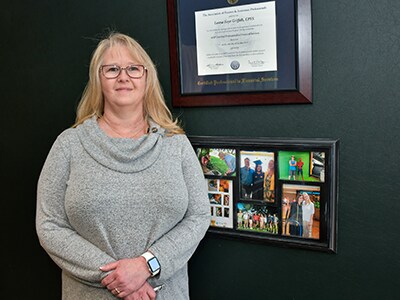 AFIP Certified Professional in Financial Services


Why Finance your vehicle with Jack Kain Ford Inc.?
You've found the new or used vehicle that you want to take home. Now it is time to finance. At Jack Kain Ford Inc. near Lexington, KY, we can help you find a car payment plan that works for you. It doesn't matter if you can set a large down payment or need a no-money-down option with an extended loan term. We can work together to find the perfect financing plan to get you in that new or used Ford vehicle that you've always been wanting.
We Work with Your Unique Finances
Do not let uncertainty about your finances or credit keep you from exploring the new and used inventory available at Jack Kain Ford Inc. near Georgetown, KY. We have experience working with clients of all income and credit levels. We are committed to getting you financed for a new or used vehicle immediately. You can typically get behind the wheel of one in a matter of hours rather than wait weeks or months to save the money.
Online Application
To finance with us, we ask that you answer a few questions to get a better idea of the lifestyle you live in. Our online finance application asks you some simple questions about your banking information and some evidence of employment, all protected through our data encryption. We want to protect you and your information and using our secure application tool can achieve this.
Benefits of Leasing a Ford
One of the main benefits of leasing a Ford involves using the lease for as long as you need or want and then walking away from it without ruining your credit. Unlike a loan, the lease gives Nicholasville area drivers the option of exiting it by paying off the buy-off amount or upgrading to a newer model. You can also typically turn in the vehicle and exit your lease at any point.
Learn more about financing with us by contacting Jack Kain Ford Inc. in Versailles KY today. Start the process with our online finance applications, then come into our Lawrenceburg area location to talk with our knowledgeable finance team.
Start Your Application
Your privacy is important to us.
Our Dealership takes your privacy seriously and does not rent or sell your personal information to third parties without your consent. Read our privacy policy.
Finance Hours
Monday - Friday

9:00 AM - 7:00 PM

Saturday

9:00 AM - 6:00 PM

Sunday

Closed
See All Department Hours
Dealership Hours
Monday

9:00 AM - 7:00 PM

Tuesday

9:00 AM - 7:00 PM

Wednesday

9:00 AM - 7:00 PM

Thursday

9:00 AM - 7:00 PM

Friday

9:00 AM - 7:00 PM

Saturday

9:00 AM - 6:00 PM

Sunday

Closed
Parts Dept. Hours
Monday

7:30 AM - 6:00 PM

Tuesday

7:30 AM - 6:00 PM

Wednesday

7:30 AM - 6:00 PM

Thursday

7:30 AM - 6:00 PM

Friday

7:30 AM - 6:00 PM

Saturday

7:30 AM - 3:00 PM

Sunday

Closed
Service Dept. Hours
Monday

7:30 AM - 6:00 PM

Tuesday

7:30 AM - 6:00 PM

Wednesday

7:30 AM - 6:00 PM

Thursday

7:30 AM - 6:00 PM

Friday

7:30 AM - 6:00 PM

Saturday

8:00 AM - 3:00 PM

Sunday

Closed