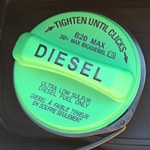 Some drivers demand ultimate durability from their heavy-duty trucks. For them, the popular Ford Super Duty is the answer. That's because Ford has gone above and beyond to make sure that the Super Duty can handle it all.
Let's take a look at the Super Duty's box frame. This frame is made from 95% high strength steel with ten cross members. That means you can load up the bed and not have to worry about stressing out the vehicle.
Ford went all out to ensure that the Super Duty will last. In fact, this truck has been tested over 20 million miles. These test drives include temperatures from -20 degrees to over 120 degrees Fahrenheit. This is the one heavy-duty truck that has been proven to last.
Get inside the Ford Super Duty and see what it can do. Jack Kain Ford invites you to get into the Super Duty and take a test drive today.